The FoodGuru team is excited to welcome Founders Restaurant and Grill, a proudly South African eatery to the FoodGuru family.
Founders Restaurant and Grill, one of our flagship restaurants to date, truly sees the bigger picture in terms of the FoodGuru dine-in and restaurant management platform.
A well-known local gem in the heart of Florida North, Johannesburg, Founders originally opened its doors in 1984. This sensational eatery specialises in wet aged, grain-fed, superior South African beef, and is equally well known for their famous 'Founders Lamb' and various delectable seafood dishes.
As self-described foodies and locals in the community they serve, their ethos is to create good food as well as an atmosphere that will have you coming back for more. Care and passion are infused with every dish they create, and it is evident in the quality and tastiness of their food.
In the spirit of welcoming Founders Restaurant and Grill to the FoodGuru family, we asked Michael Evlambiou, the esteemed owner of Founders Grill, and Harald Salzwedel, brilliant manager at Founders Grill, to share some insights on what makes this loved local eatery the epitome of "good traditional home cooking".
This is their story…
According to Michael and Harald, the inspiration for purchasing the restaurant in 1995 was their shared passion for food and people.
Michael is quoted as saying,
What makes me proud to be the owner of this eating establishment, is the fact that Founders is not just a restaurant, it's a place for staff and customers to come together, as a family, and enjoy great food, create laughter and make great memories.
With over 25 years together as a team the Founders staff consistently ensure that there is never any compromise when it comes to flavour and quality, and thanks to this, Founders has built up an amazing, loyal, and regular client base that they regard as part of their family, too.
The Founders team has provided us with many valuable insights in enhancing our platform from a consumer and merchant point of view, and together we aim to take online food ordering and restaurant dine-in to the next level.
In the meanwhile, we hope you enjoy "Getting to know Harald" as much as we did…
Getting to know Harald
An interview with Harald Salzwedel, manager of Founders Restaurant & Grill.
Q: What is your favourite dish on the Founders menu?
A: Our "legendary Oxtail", a 35 year old recipe that's slow-cooked for over four hours.
Q: What is your favourite dish to eat at home with your family?
A: Any meal my mom cooks.
Q: How do you continuously motivate your team to get through tough times, e.g. the Covid-19 pandemic?
A: It has been very challenging, but we just remind them what a great brand we have built over the past 25 years. The fact that we have gotten through it is a testament to our service and quality we provide.
Q: How has FoodGuru helped your business thus far?
A: Besides the phenomenal support and service from the FoodGuru team, it has to be their assistance in marketing and our online presence.
Welcome and thank you for joining us Founders Restaurant and Grill! 
We look forward to a very prosperous, and mutually beneficial relationship.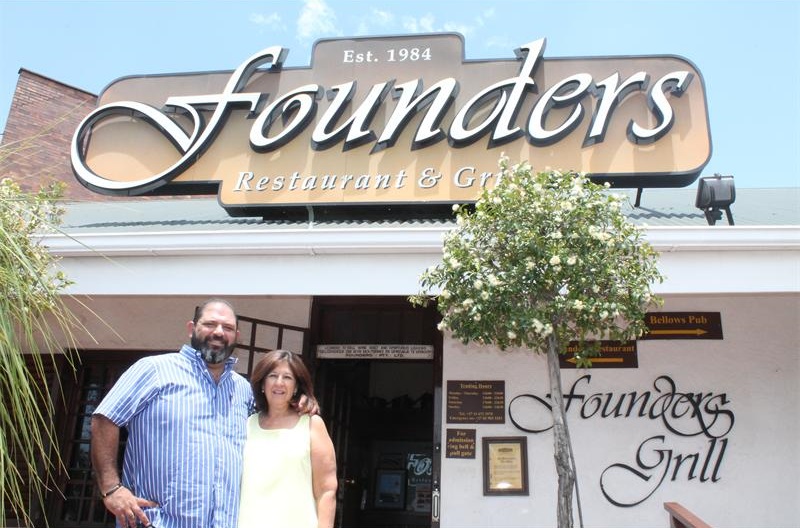 Michael and Faye Evlambiou  – Owners of Founders Restaurant and Grill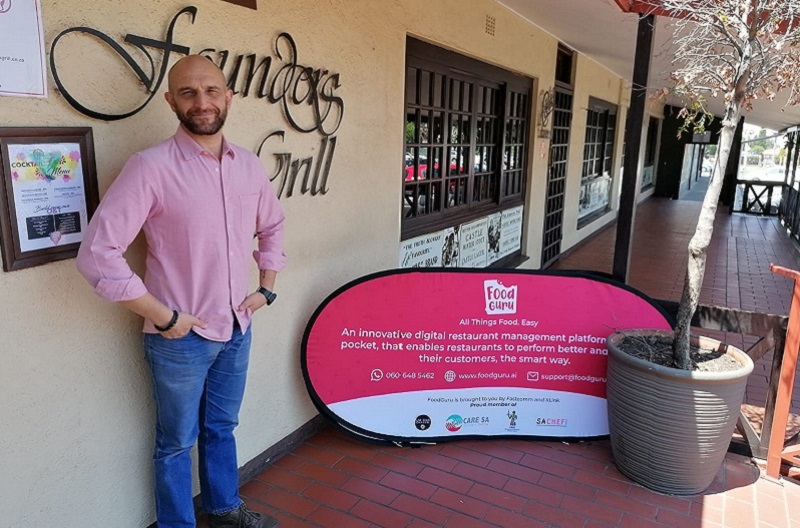 Harald Salzwedel  – Manager of Founders Restaurant and Grill
To order your favourite Founders Restaurant and Grill meal, download the FoodGuru App today!